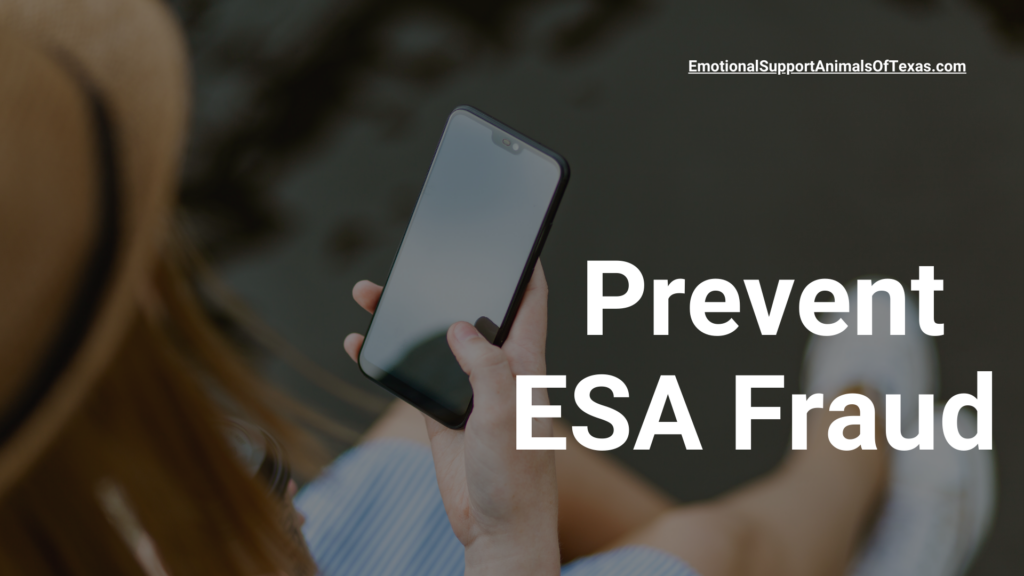 Unfortunately there are too many people who are willing to take your money, but not willing to appropriately help you. This is of course true for individuals seeking health care providers who help with disability accommodations for an emotional support animal or a service animal in Texas . Below is a list of ways to prevent being scammed when you are seeking a mental health provider's help with your emotional support animal or a service dog in Texas.
Make sure you actually meet with the provider directly. You will need to talk to them directly over video/phone/office visit for a session. If you only ever communicate over email or through an assistant, then there is a good chance you might not be getting the proper medical treatment.
Never pay cash/debit card for your session, if you can help it. Credit cards provide fraud protection against being scammed.
Look up the mental health provider's license to make sure it is in good standing for the state of Texas. You can do so here at this link for doing a Texas search to verify a Mental Health Provider's License in Texas. You can look up my license easily this way using my name.
Make sure the provider is fairly easy to get ahold of directly for your appointment, follow-up, and questions. When you reach out to your actual mental health provider/therapist, they should usually respond back directly within a day or two. Show caution when communicating with an "assistant" or "representative" for your healthcare provider. I am easy to get ahold of via text or email for assisting with session appointments and questions.
Be wary if the provider offers to sell you ESA or PSA certificates, registration, ID tags, harnesses, or animal gear. If they are, it is a sign that the organization might not be the most reliable option for obtaining assistance for your support or service animal. Federal law does not require that you obtain those items, but rather recommends a medical accommodation letter from a health care provider in your state.
If a mental health provider is charging "per animal," and not "per session," then you may be dealing with a company that is exploiting your situation. Remember, you are the patient, not the animal. You should be charged per session appointment, not per animal.
Before deciding to go with any provider, it is a good idea that you feel comfortable with that person before proceeding forward with them. If you don't feel comfortable, or you feel pressured to give someone your money, then it is a good idea to wait and find someone who you feel fits your needs appropriately. If you have any questions, feel free to contact me directly so I can assist. I am happy to help you live with your disability in the best way possible.
If you need help with obtaining an ESA or PSA accommodation for you and your animal, go here to book an appointment and complete the intake.

For more information: 

What is an ESA or PSA?     
How can I get a Texas ESA letter?      
Affordable ESA Letter ($78 session)     
About Dr. Tesh    
Psychiatric Service Dog   
Difference between ESA and PSA   
ESA at a University    
What to do if you are denied     
Affordable vet care in Texas     
Locations     
Reviews     
FAQ    
Texas ESA PSA Blog 

MAKE AN APPOINTMENT