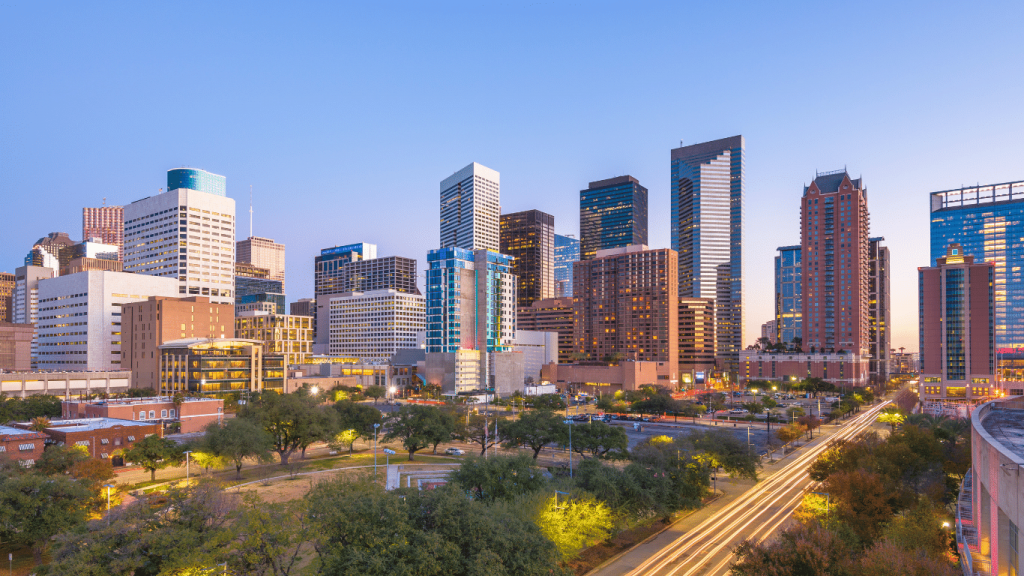 As a renter in the Houston area, we recommend you know your rights in terms of housing animals that can support your mental health. For example, if you find yourself suffering from various mental health ailments such as depression, loneliness, anxiety, PTSD, bereavement, or other issues, you might qualify for keeping an emotional support animal or ESA with you while you are renting. Your right to have an emotional support animal in Houston is federally protected by the ADA (Americans for Disability Act), HUD (Housing and Urban Development), and the FHA (Fair Housing Act). And Houston landlords, by law, cannot refuse to let you house an emotional support animal, assuming you have a letter from a licensed mental health professional (LMHP). ESAs are not considered "pets" and fall under a different classification in terms of rental housing protections in the Houston area.
As a locally-based LMHP in Texas, I start with an evaluation process and provide a letter to your landlord as well as any follow-up communications to prevent any discrimination from occurring with your ESA.
I also help with psychiatric service dog letters, if a Houston landlord asks for one. Usually, they will do this if your mental health disability is not obvious. The specific requirements to qualify for this, however, are different from emotional support animals (see below).
Part of helping people with an ESA letter or Service Dog letter in Texas is understanding Texas laws and rules. Laws in Texas may vary from other states because there are federal, state, and local guidelines to follow. I also practice in other Texas cities, which some Texas landlords require. I see people with other mental health needs at my counseling practice., and I am easy to get a hold of personally via email, call or text.
My Houston address is:
Emotional Support Animals of Texas
Attn: Miki Tesh, PhD, LCSW, LMHP
1940 Fountain View Dr #3029, Houston, TX 77057
1000 Main St., Ste 2300, Houston, TX 77002
What's the Difference Between ESAs and Service Dogs in Houston?
One thing Houston residents need to know is that there are differences between an emotional support animal and a psychiatric service dog (PSD). A psychiatric service dog is specifically trained, by yourself or a professional, to complete a task or attend to a need related to a mental health disability. On the other hand, an emotional support animal or ESA does not have to be specially trained, can be any type of animal (cat, bird…), and a person can have more than one emotional support animal. In Houston and the rest of Texas, the requirements for the two types are very different. Though, in each case, a landlord may require a letter from a licensed mental health professional (LMHP), like us. If you do qualify for a psychiatric service dog (PSD) and have a dog that has been trained – see more PSD requirements here – you should be allowed to bring the dog into:
Rental housing in Houston
Public places in Houston, a right that's covered under the ADA
Houston-area hotels, as service dogs are allowed to stay under ADA rules.
Airlines that fly in and out of Houston
By contrast, an emotional support animal letter, by law, only provides for fair housing in terms of rentals in Texas. Public places in Houston are not under the same FHA laws as housing, therefore don't need to comply with ESA laws. As for Houston hotels, it's also up to their discretion to allow an ESA. Also, only a few airlines will recognize an ESA.
In either case of an ESA or psychiatric service dog, if you're renting in Houston and have a mental health affliction of some kind, it's helpful to get a letter from an LMHP like me, as landlords, in particular, can require it. You can get started with either process here:
Houston Animal Shelters: Where to Find an ESA
Any number of different types of animals might qualify as an ESA, but most typically, Houston renters will get emotional support from dogs, cats, or birds.
If you already have an animal in the local area – remember emotional support animals are not considered "pets" by law as they fall into a different category – they could become your ESA. If not, we always recommend supporting non-profit organizations or animal shelters in the Houston area which are looking to rehouse some animals.
Indeed, my passion is helping animal rescues. I support the following local animal shelters in and around Houston:
Houston Pets Alive!, 2800 Antoine Drive, Suite 2854, Houston, TX 77092
Houston Humane Society, 14700 Almeda Rd., Houston, TX 77053
Barc Animal Shelter and Adoptions, 3200 Carr Street, Houston TX 77026
Special Pals, 3830 Greenhouse Rd, Houston, TX 77084
Citizens for Animal Protection, 17555 Katy Freeway Houston, Texas 77094
Things to Do With Dogs and Cats in the Houston Area
Whether you have an ESA or a service dog, it's important to keep them happy as their owner. As the most common animals in Houston are dogs and cats, here are a few places you can take them in the local area. First, here is a list of great Houston dog parks:
Danny Jackson Family Bark Park: 4828 1/2 Loop Central Dr., Houston, TX 77081
Johnny Steele Dog Park: 2929 Allen Pkwy, Houston, TX 77019
Millie Bush Dog Park: 16101 Westheimer Pkwy, Houston, TX 77082
T C Jester Dog Park: 4201 T C Jester Blvd, Houston, TX 77018
Ervan Chew Dog Park: 4502 Dunlavy St, Houston, TX 77006
West Webster Dog Park: 1913 Gillette St, Houston, TX 77006
EaDog Park: 2300 Polk St, Houston, TX 77003
Congressman Bill Archer Dog Park: 3201 Hwy 6 North, Houston, TX 77084
Maxey Park: 601 Maxey Rd, Houston, TX 77013
Dog Park (Levy): 3700 Wakeforest Ave., Houston, TX 77098
Dog Park at Deussen Park: 12303 Sonnier St, Houston, TX 77044
Westwillow Dog Park: 8927 Westwillow Dr, Houston, TX 77064
Robindell Dog Run: 6231 Reamer St, Houston, TX 77074
Bark Park, 4700 Westpark Dr, Houston, TX 77027
Gene Green Dog Park, 6500 East Sam Houston Pkwy N, Houston, TX 77049
Next, here is a list of grooming/boarding services for cats in the Houston area:
Fat Cat Flats, 1516 W. Alabama Ave., Houston, TX 77006, a luxury boarding and grooming spot for cats only.
Urban Tails, 1618 Webster Street, Houston, TX 77003, grooming services for cats, though primarily focused on dogs.
Catnip Inn, Inc., 1925 Lexington St., Houston, TX 77098, provides vaccinations, grooming, and boarding/daycare with reservations.
My goal is to provide an affordable ESA letter and service dog letter to renters in the Houston area. Start the process at any time or feel free to contact me with questions:
Other Texas Cities I Serve
I serve the entire state of Texas for my mental health practice but have locations in the following major cities: