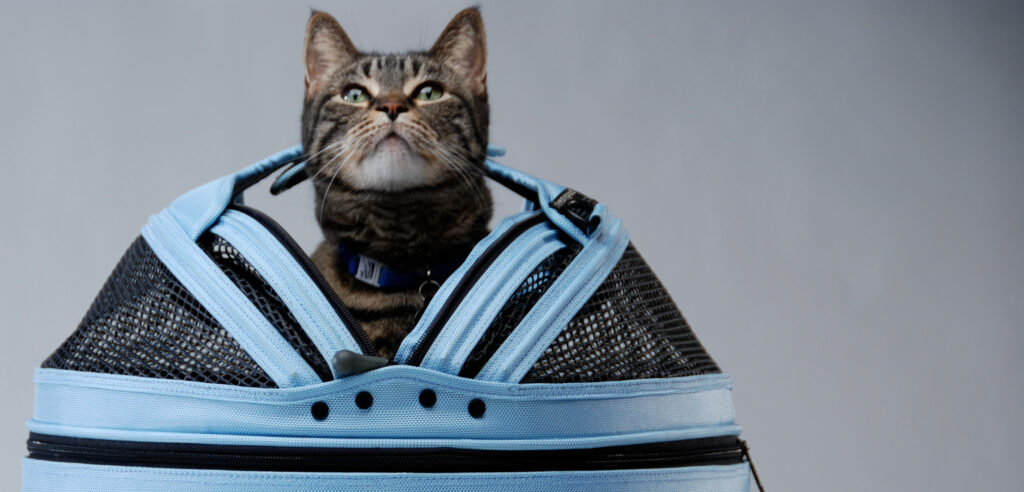 You can sometimes take your Emotional Support Animal (ESA) on an airplane, but there are specific regulations and guidelines you need to be aware of, which may limit your options:
Air Carrier Access Act (ACAA): Airlines are no longer required to treat ESAs differently from pets. Instead, the ACAA now recognizes only service animals as defined by the Americans with Disabilities Act, which are dogs that are individually trained to do work or perform tasks for the benefit of a person with a disability.
Airlines' Individual Policies: While the DOT no longer requires airlines to allow ESAs to fly for free, individual airlines may have their own policies regarding ESAs. It's essential to check with the specific airline you plan to fly with to see their rules and fees concerning ESAs.

JSX is the only airline I am aware of, that flies out of Texas, and may honors an ESA accommodation.
Some domestic airlines allow you to fly with a very small dog or cat, but there is often a fee, and you may need to keep the animal in the carrier at all times.
Some international airlines might honor your accommodation needs, but you will need to contact the airline for their latest policies.
Be sure to double check the airline policies in multiple ways before taking your animal to the airport. Sometimes outdated information is left online, which can be misleading.

Documentation: If an airline does allow ESAs, they might have different documentation requirements, so check with the airline.
State Laws: Texas and Federal laws regarding ESAs primarily pertain to housing and don't specifically address air travel. Air travel is primarily governed by federal regulations.
Service Dogs: Psychiatric service dogs can often fly on airplanes, but they are under a very different set of guidelines than emotional support animals.
If you plan to fly with your ESA or PSA, it's crucial to contact your airline well in advance of your trip to understand their specific policies and requirements.
If you need help with obtaining an ESA or PSA accommodation for you and your animal, go here to book an appointment and complete the intake.

For more information: 

What is an ESA or PSA?     
How can I get a Texas ESA letter?      
Affordable ESA Letter ($78 session)     
About Dr. Tesh    
Psychiatric Service Dog   
Difference between ESA and PSA   
ESA at a University    
What to do if you are denied     
Affordable vet care in Texas     
Locations     
Reviews     
FAQ    
Texas ESA PSA Blog 

MAKE AN APPOINTMENT